L.L.Bean Continues Expansion In Canada With Five Retail Stores To Open In 2022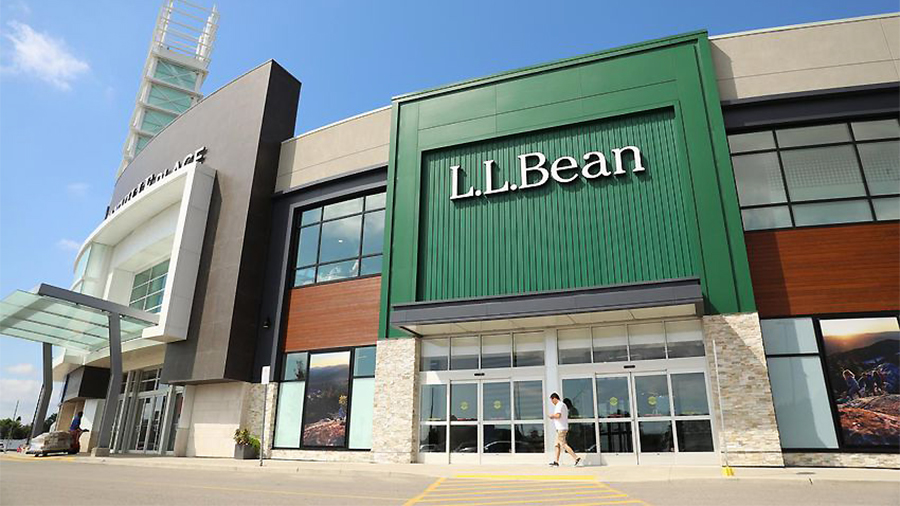 L.L.Bean announced the continued expansion of its footprint in Canada, with five stores scheduled to open this year. In partnership with Jaytex Group, L.L.Bean will increase its store count from 8 to 13, including its first brick-and-mortar store in New Brunswick, creating approximately 150 new full- and part-time jobs.
The store openings follow L.L.Bean's most successful fiscal year in the company's history, with a 14 percent annual increase in revenue company-wide and a 20 percent growth in e-commerce sales in Canada. The five new Canadian retail locations include:
Moncton, New Brunswick at CF Champlain, opening August 2022
Kitchener, Ontario at The Boardwalk, opening September 2022
Kingston, Ontario at Cataraqui Centre, opening October 2022
Edmonton, Alberta, opening Fall 2022 (location to be announced)
Niagara Falls, Ontario, opening Fall 2022 (location to be announced)
"In 2021, we successfully opened four L.L.Bean retail stores across Canada, expanding our reach into Victoria and Vancouver, B.C., Calgary, Alta., and Dartmouth, N.S. We have seen strong demand for our selection of outdoor footwear, apparel, equipment and gear, exemplifying Canadian's love for the outdoors," said Howie Kastner, president, Jaytex Group. "The addition of five new locations will greatly help us reach markets where interest in L.L.Bean is already high, as demonstrated through strong e-commerce sales. We are excited to open in each of these communities and increase our ability to serve more customers in Canada."
Charlie Bruder, L.L.Bean vice president and general manager, International and Wholesale, added, "We're grateful to our Canadian customers who continue to look to L.L.Bean to outfit them for adventures of all kinds. As a heritage outdoor brand, our focus has always been to ensure our customers are equipped with durable, quality goods they can depend on for years to come. By joining more communities across Canada, we'll ensure even more people are outfitted to experience the restorative power of time outside."
L.L.Bean entered the Canadian market in 2018 with the launch of its Canadian e-commerce site, followed by the opening of its first Canadian store in Oakville, Ontario, in 2019. L.L.Bean now operates eight stores across the country with retail partner Jaytex Group. L.L.Bean also operates 56 stores in 19 states across the United States and 24 stores in Japan.