Asics Metaspeed Takes Personalization To Next Level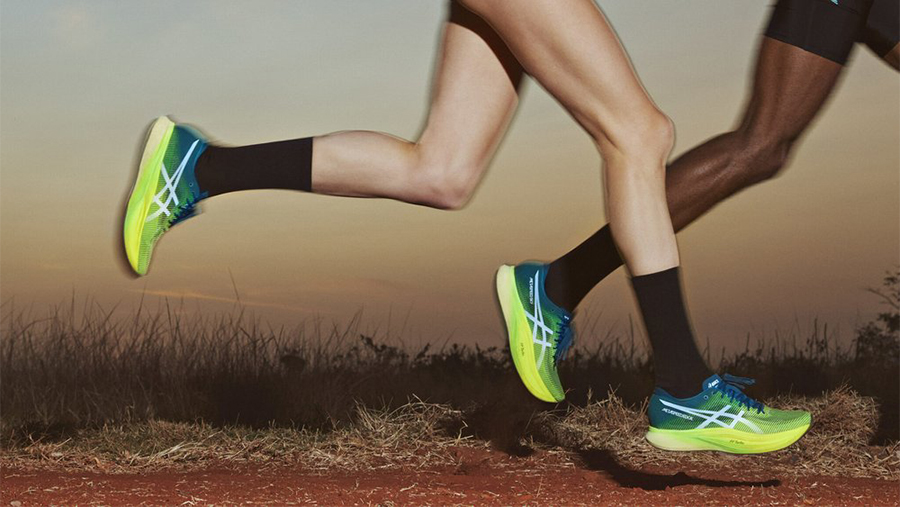 Asics has updated its Metaspeed series taking the product's personalization to the next level.
Building on the success of its first Metaspeed shoe, which the company introduced last year, Asics collected data from its ambassador athletes to refine its design to cater to two major running styles. Those shoes are called the Metaspeed Edge+ and the Metaspeed Sky+ shoes.
Since its launch, Metaspeed shoes have helped pro-level runners achieve over 200 personal bests and gold at the Tokyo 2020.
The design of the Metaspeed Sky+ for stride runners and the Metaspeed Edge+ model for runners with a cadence style centers on an insight the Asics Institute of Sport Science (ISS) discovered – athletes perform better when running in shoes that when optimized for their running style, which was the genesis for the reiterations.
Both shoe styles feature increased volumes of FF Blast Turbo foam and more targeted placement of the product's carbon plates to ensure that runners can increase their stride length and build increased speed that is natural to their running style.
ISS measured that the product advancements provided elite athletes with shoes more suited to the two running styles, and as a result, this improved performance. Initial tests have shown that the Metaspped Sky+ and Edge+ increased a runner's economy by more than two percent compared to Asic's traditional racing models for faster run times.