Foot Locker And Gap Pull Yeezy Product From Stores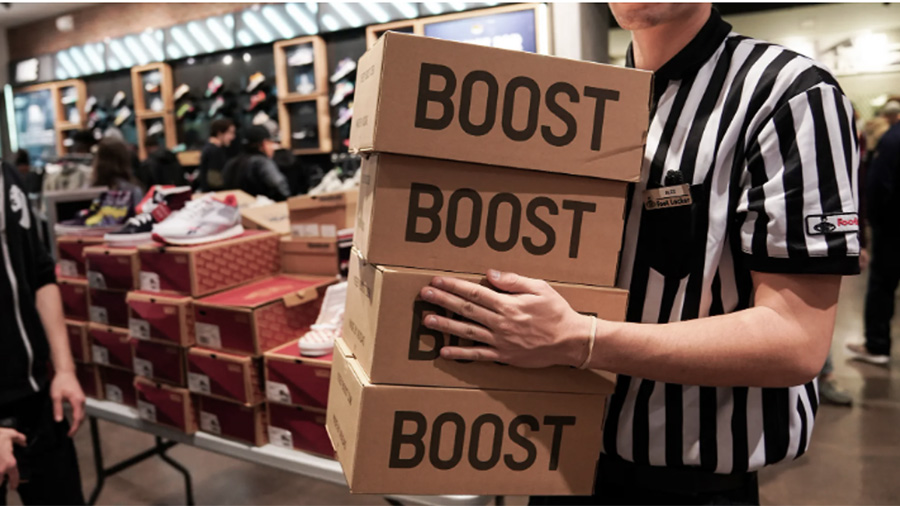 Foot Locker and Gap announced they were pulling Yeezy products from their stores following Adidas' move on Tuesday to end its partnership with Ye, the artist formerly known as Kanye West, following a series of antisemitic remarks he made recently across multiple forums.
A spokesperson for Foot Locker said on social media: "Foot Locker, Inc. does not tolerate any form of antisemitism or hateful and discriminatory behavior. While we remain a partner with Adidas and carry a wide assortment of their collections—we will not be supporting any future Yeezy product drops, and we have instructed our retail operators to pull any existing product from our shelves and digital sites."'
Last month, Gap announced it was ending its partnership with West, saying yesterday that it is "taking immediate steps to remove Yeezy Gap product" from its stores and that it had taken YeezyGap.com offline.
Gap added, "Antisemitism, racism and hate in any form are inexcusable and not tolerated in accordance with our values. On behalf of our customers, employees and shareholders, we are partnering with organizations that combat hate and discrimination."
Photo courtesy Foot Locker