Kanye West Seeks To End Relationship With Gap And Adidas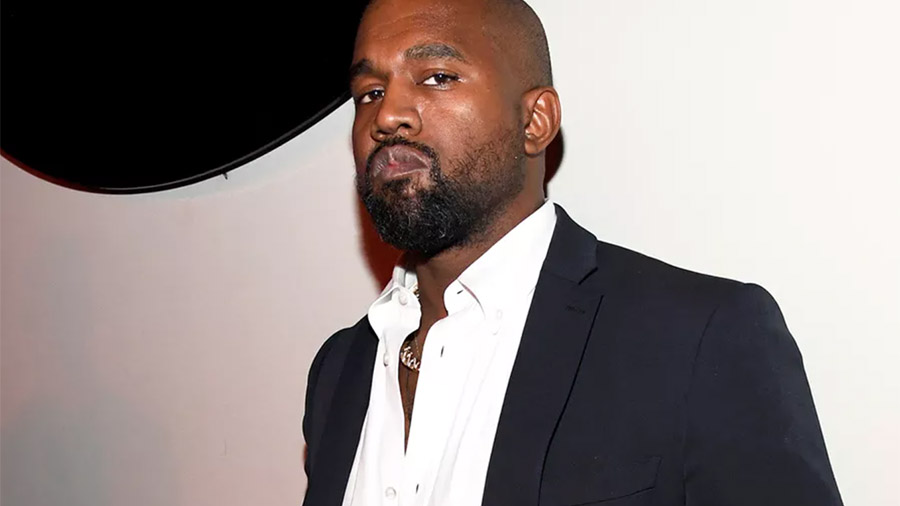 Kanye West said he formally notified Gap, Inc. that he is terminating his partnership with the apparel chain after two years. He accuses Gap of breaking their agreement by not releasing his apparel line or opening planned retail stores. West also reiterated to media outlets that he plans to end his Adidas contract.
Gap and West, in 2020, announced a partnership to develop an apparel collection under the Yeezy Gap brand. Yeezy's first product, a blue puffer jacket, appeared in Gap stores in June 2021.
West recently voiced on social media about the partnership and the similar deal he had with Adidas AG.
In the letter, obtained by WSJ, West's attorney, Nicholas Gravante, Jr., claimed that Gap, Inc. was required to sell 40 percent of the Yeezy Gap line in its brick-and-mortar stores during the second half of 2021, in addition to opening five retail stores dedicated to the YEEZY Gap apparel line by July 31, 2023. It claims the company has yet to open a dedicated retail location.
Although the partnership is terminated, the letter from West allows Gap, Inc. to continue selling existing YEEZY Gap product before ceasing to use the brand name. It also does not affect merchandise made through YEEZY's collaboration with Balenciaga, sold through Gap.
In the letter, West's attorney accused Gap, Inc. of failing to meet its agreement to sell 40 percent of YEEZY apparel in Gap stores and open five locations dedicated to the collaboration per the agreement.
"Gap left Ye no choice but to terminate their collaboration agreement because of Gap's substantial noncompliance," said Gravante in an e-mailed statement to the Associated Press. "Ye had diligently tried to work through these issues with Gap, both directly and through counsel. He has gotten nowhere."
Gravante said West plans to open Yeezy retail stores.
West previously issued Gap, Inc. an ultimatum in a since-deleted video posted to Instagram in August, which accused the company of stealing his designs and cutting him out of the creative process.
"You have to really give me the position to be Ye and let me do what I'm thinking, or I have to do the thinking somewhere else," he said. Also announcing his plans to "open YEEZY stores worldwide," starting in Atlanta, GA.
West has similarly feuded with Adidas, which partnered with him in developing the YEEZY label for ten years. "It's going to cost you billions to keep me. It's going to cost you billions to let me go," West told Adidas in another since-deleted Instagram post, according to WSJ.
In an interview with CNBC on Thursday, West also reiterated his intention to leave Adidas, although he has taken no formal steps, similar to those he has taken with Gap, Inc.
West had told Bloomberg this past Monday that he plans to drop his deals with the Gap and Adidas as soon as he can "to go at it alone" and plans to "make the new industry. No more companies standing in between me and the audience."
Photo courtesy Kanye West/Getty