Canadian Women Are Pushing Basketball Forward Despite the Inequity They Face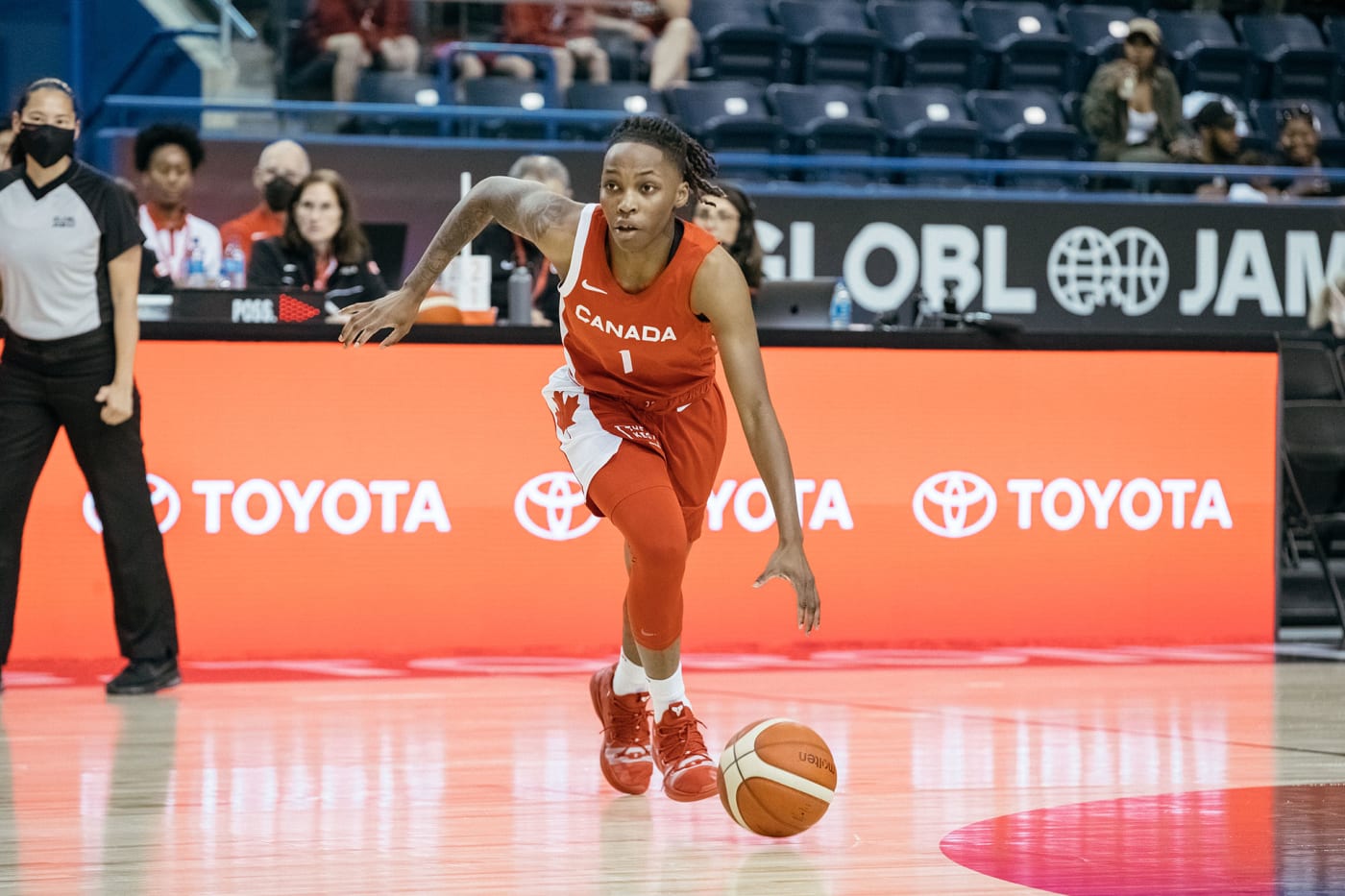 The Canadian women's senior national basketball team is ranked No. 4 in the world, yet they haven't medaled at an international competition since 1986 and have never medaled at the Olympics.
There has been a ton of buzz about Canadian women reaching the highest levels of the sport in recent years—highlighted by Hamilton's Kia Nurse starting at the WNBA All-Star game in 2019—yet only three Canadian women currently play in the WNBA, fewer than each of the United States, Australia, and the same amount as Hungary.

Mississauga native Laeticia Amihere just led her South Carolina Gamecocks to a national championship in the 2022 March Madness tournament—which had a record 20 Canadian women participating—and is projected to be selected in the 2023 WNBA draft. But ask the average Canadian basketball fan about Amihere, and odds are they've never heard of her.
If all of that sounds contradictory, it only goes to show the push and pull that Canadian women have been dealing with over the last few years as they try to propel the game of basketball forward, with every two steps forward being preceded by one step back.

Still, there has been slow and steady progress towards women's basketball entering a golden age in this country despite the inequity these women face—and the businesspeople and government stakeholders refusing to invest in the sport. This is the story of those Canadian women and the next generation of girls who are building off of the foundation that has been set for them to take Canadian basketball to new, previously unthinkable heights.
From WNBA players like Natalie Achonwa and Bridget Carleton; to the next generation of stars like Shy Day-Wilson, Laeticia Amihere, Yvonne Ejim, and Aaliyah Edwards; to the grassroots organizers and coaches promoting and developing athletes like Victor Lapena, Carly Clarke, Lee Anna Osei, and more, we talked to those who are most invested in growing women's basketball in Canada in order to find out how we got here, what's holding our women back, and where we can go from here.


The State of Play